About Rob Donovan
Grammar-school educated in Dartford, Kent.
Scholarship to St Catherine's, Oxford, to read History.
Thirty years plus at the chalk-face – the love affair with teaching the young never diminished.
Degrees: Four Masters and one Doctorate.
A creative life now as an author.
About Rob Donovan - more ......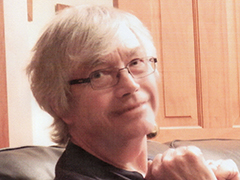 The Road To Justice
This section of the website was renamed in January 2020. It had been called 'The Road to Corbyn', the title of my publication in 2016.
I had no choice. The Tories were returned to power in December 2019. Jeremy Corbyn will never lead a Labour government.
We did have a good run though – nearly five years of inspiration remains impressive - socialism has become a political force again.
So, this page is retitled: 'The Road to Justice'.
Still the same message, though!
The Road To Justice - more ........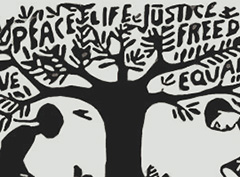 Dying To Know
As February turned to March in 2020 the Covid-19 pandemic appeared. My inspiration had arrived. 'Dying to Know' began to take shape.
'Dying to Know' was published in February 2022. Reviews were excellent. Here are two from the Amazon site:
'Poetic, beautiful and shimmering with rage. Dying to Know offers a message of hope for those striving to keep the faith in these unjust times.'
(Ms. D.L. Jones) '
Rob Donovan is a self-proclaimed prophet. He is a man of many words, daring to say aloud the sort of things most of us hardly dare to think. He doesn't hide his contempt for Messrs Johnson and Cummings and their handling of the first year of the pandemic. His detailed research exposes the failings that led to the UK's appalling surplus death rate. The book is fascinating – at times terrifying – and never less than thought-provoking.'
(Crimefictionfan)
Dying To Know - more ......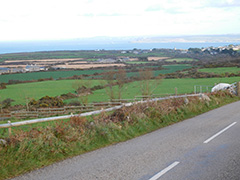 Other Writings ......
The Death of Difference
My Lament For Education - 2009.
Read More ........

What's Wrong With Schools
My Lament For Education - 1984.
Read More ........

Ronald Edward Watkins
A Letter and a Eulogy - 2013 - 2015.
In the ninety years that were graced to him, he rose to challenges, he achieved; he fulfilled his potential. He was a scholar who could have followed an academic pathway through life.
Read More ........
Blogposts that centre on my own life-story and interests - 2016- present.
Read More ......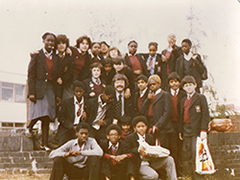 Other Writings ......
Drink In Victorian Norwich
A Doctoral Thesis - 2003
This thesis maintains that Victorian social cohesion depended to a significant degree on drink. In Norwich and other urban centres.
Read More ........
Under The Surface In St Ives
Mining History
Read More ......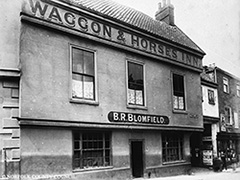 Mine To Die
Here is the Prologue to 'Mine to Die', my latest work, scheduled for publication in February 2024.
"Feelings of trepidation and excitement – that's a good blend for starting a book. I do know, after all, where I am going. Underground. Under the surface of things. And I am starting with an overture.
An overture is something offered to open the way to some conclusion. The word 'overture' comes to us from the Old French overture, meaning 'opening; proposal'. This Old French word is rooted in the Latin apertura, meaning 'opening', from aperire, 'to open, uncover'. There we have it. Open, and under we go. My task is to create a book that will be called 'Mine to Die' and in it I shall offer an account of the industrial revolution that transformed the landscape in one county of England, Cornwall, through mining the ground under its surface.
Mine To Die - more ......